Andreas Psarakos presents paintings and miniature sculptures, starring the bicycle, which is his main means of communication with man.
The artist tells the story behind his inspiration and love for the bicycle:
In September 1986, I went for a month to the village of Katsikia.
This village is built on a mountain very close to Agios Nikolaos in Crete.
The view from where we were staying was amazing. An indescribable beauty. You could at a glance admire Agios Nikolaos, the port, the beaches, Elounda, Spinalonga, the Cretan Sea.
Even the people you could watch, looked like walking miniatures, moving machines, cars, bathing, sunbathing.
Mrs. Sofia Kana, a teacher of vegetable dyes and colors, every year selected 6 people who studied next to her under a state scholarship.
The workspace was bright, functional, comfortable.
On the other hand, Mrs. Kana was unique, intelligent, tireless, bold, sensitive and she loved us very much.
The program was as follows: Seminars and lessons until 2 o'clock in the laboratory.
Then followed lunch.
From 2.30 to 5, we would take a nap and then back to the workshops again in the afternoon.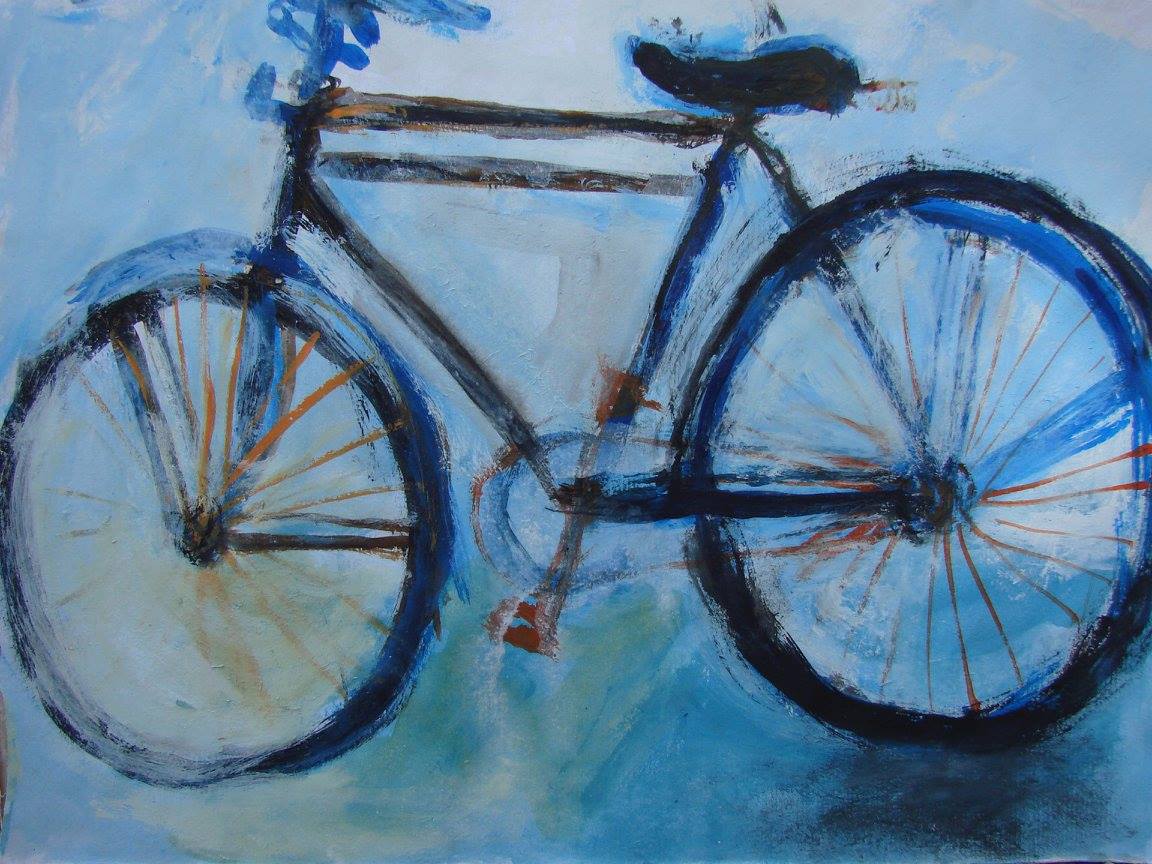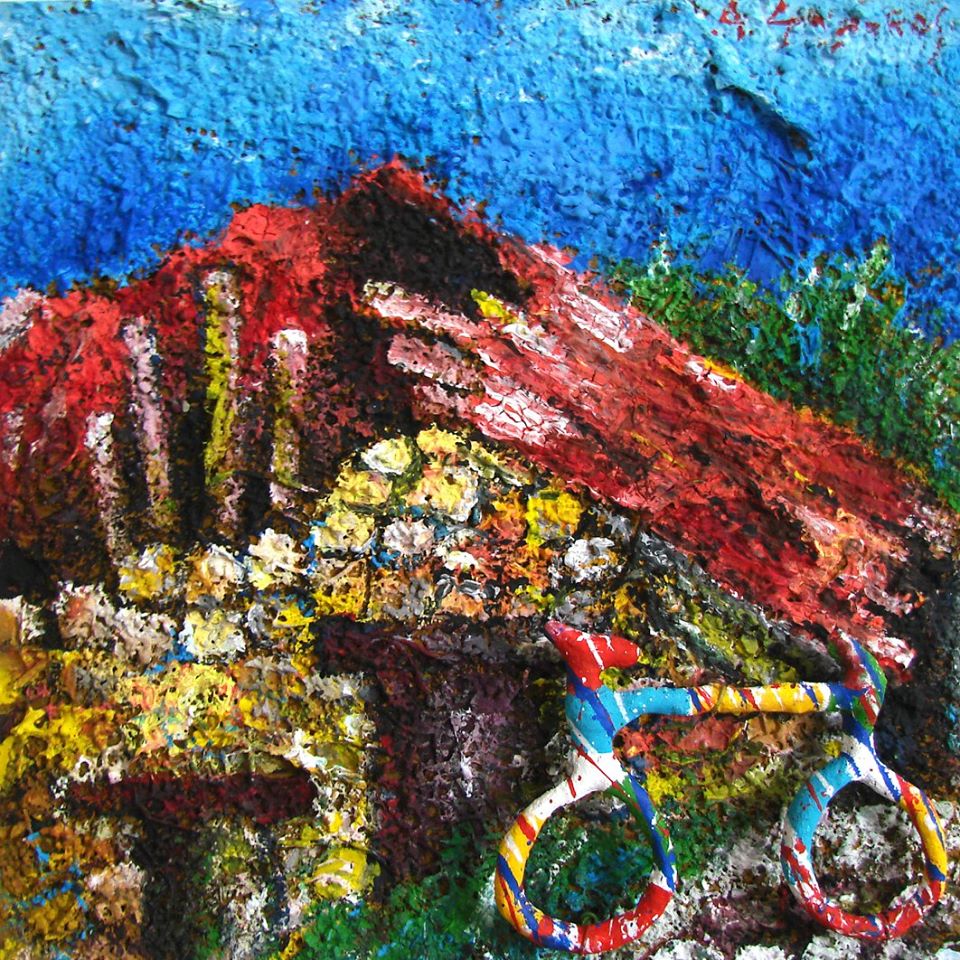 But how could I sleep at noon with such a view?
I wished I could be in Agios Nikolaos, in Elounda, to talk to people, to swim, to become one with them.
I thought the only way to communicate was to own a bike, so that I would get down and then somehow come back again.
My mind was stuck.
So one day, as I couldn't take it anymore, I took the measuring paper and started to stick, to create large surfaces. 1.50 X 2.00 meters and paint life-sized bicycles.
And so in this way, I managed to reach the sea.
And I swam with my soul. I would say that I started painting bicycles out of a deep need for communication.
This is one version.
But if I look further back, I remember the following: I was about 6-7 years old when my grandmother gave me a bicycle as a gift at my party. It was a German bicycle of smaller size than the normal.
I was very happy with my red bike.
One night I went to play ball in the village square.
I parked it next to the trunk of a tree and started playing with craze.
When we finished the game, the bike was nowhere to be found.
My sorrow was endless and lasted too long. It has been almost 50 years since then.
Now, by making bikes in my space with different colors, I could, in a way, tell the kids not to get upset if their bike is stolen.
They will find me, and I, in turn, will send them a miniature bicycle to ease their grief.